The boat
Discover all the details of the best nautical option.
Do you want to escape from overcrowded boats, or boats where you only enjoy speed? The option offered by Pedal Cruises is totally innovative and different, a boat where you can enjoy the Skyline of the city with your friends, while you pedal and get some incredible photos. Don't worry if you get tired or if you want to have a lighter ride, the powerful engine will give you a great help to enjoy the experience.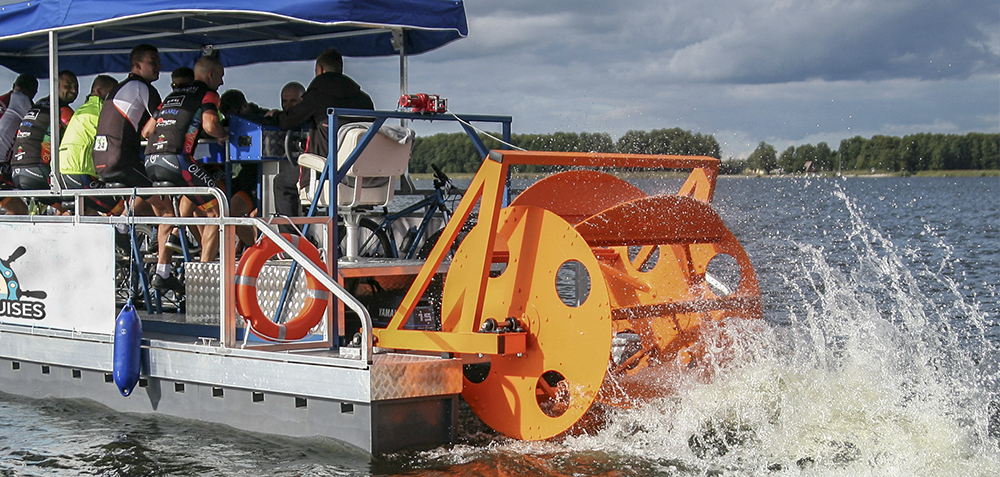 The traction can be exercised exclusively by the pedals, a boat with 0% CO2 emissions. Adjustable paddle wheel to vary the hardness of the pedaling and the speed of the boat. Sail up to 5 knots (9.30Km/h – 5.78mph)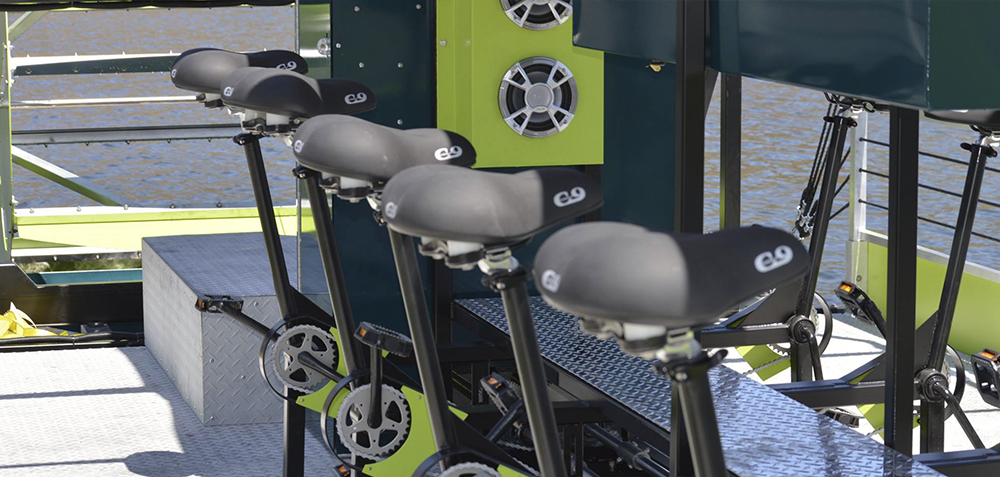 Equipped with 12 seats to pedal, a wide deck to move around the boat, and two front sofas to rest while others are pedaling! Capacity for 12 passengers and 2 crew.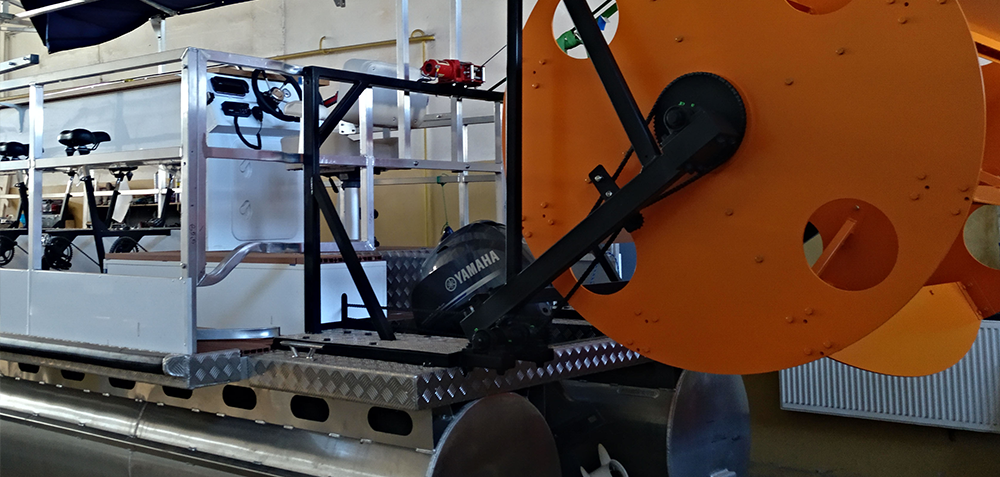 Equipped with a 60HP engine that helps to pedal and for boat steering. Let yourself be advised by our captain, he will graduate the hardness of the pedals and the speed of the boat according to your energy.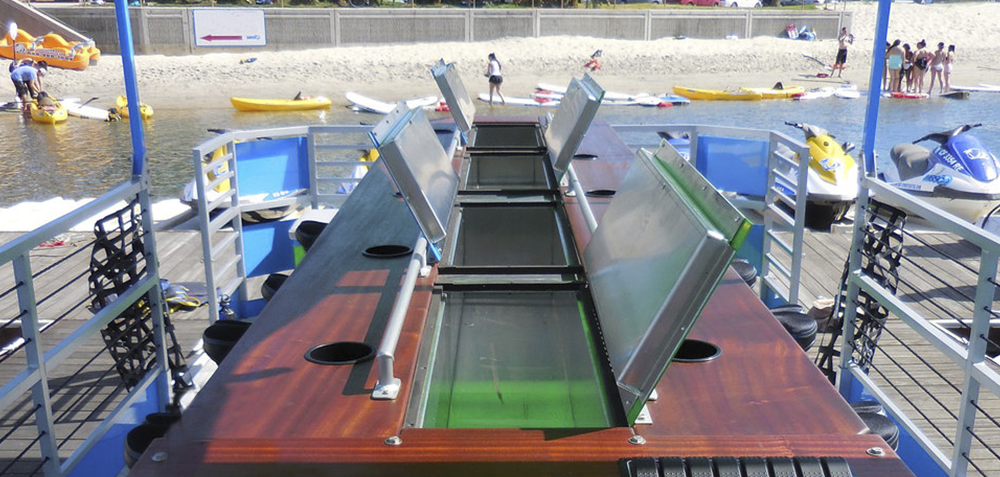 A good tour along the coast always comes with some refreshing drinks, here you will find them cold and always ready to serve them.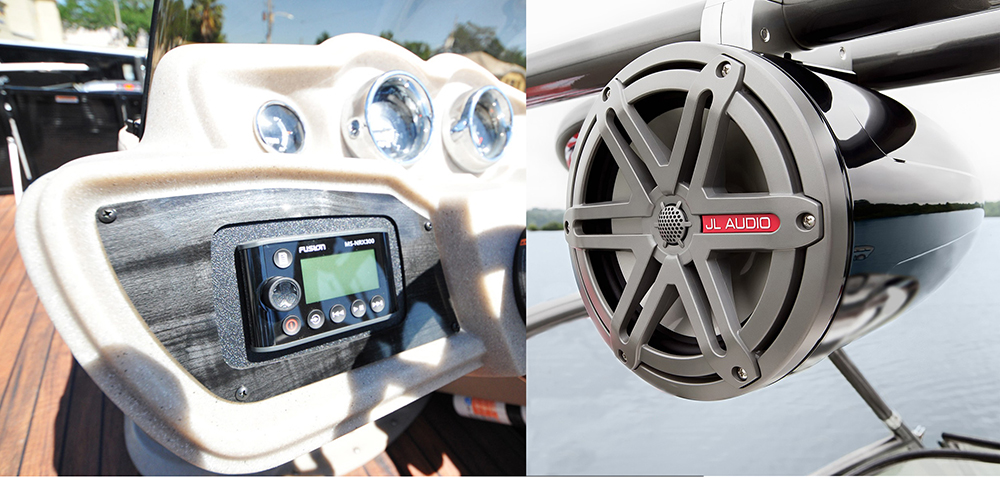 Arrange on board a stereo where you can listen your favorite songs and make the experience unforgettable, you can connect USB and Bluetooth, bring your Smartphone or a Pen and connect to Pedal Cruises.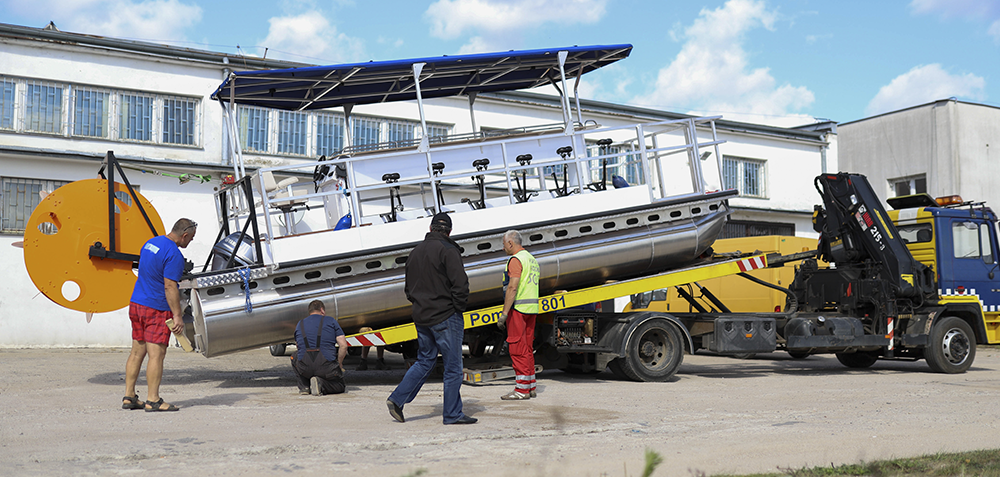 You will find our boats always in a central port, ideal to embark and disembark without getting wet. In the same way, new manufactured units can be transported easily by road and by sea.
Do you need more info?
Contact our team and we will inform you more about the features, news and events.
Come and try this nautical activity, very different from any other, unique in Europe.